The Ironmaster Super Benches and System of Attachments
The world's most versatile adjustable weight benches.
Looking to build the ultimate home gym? Here's why you should start with the Ironmaster Super Bench or Super Bench PRO V2 adjustable weight benches.
When building a home gym, what's the first piece of equipment you need? A good place to start is with a reliable weight bench, one that's multi-functional and can serve as the foundation for your workouts.
Look no further than the Ironmaster Super Bench line to meet your fitness needs. But what sets it apart from other weight benches on the market? Read on to learn more.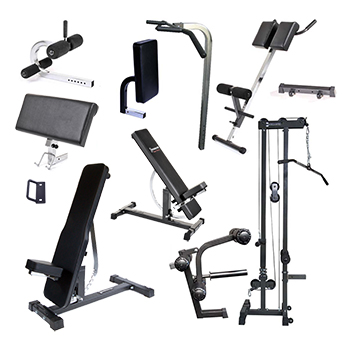 1. Ironmaster Super Benches includes 11 lock-out angles to maximize your workouts
The best workouts allow you to perform a variety of exercises and work your muscles from different angles.
If you're looking to ramp up your bench press, for example, you need that "just right" angle to help you press the most weight possible. And as you may have found out, some benches just don't have an optimal angle that suits you. They'll have the ability to switch between the standard flat, incline, and decline, but the Ironmaster Super Bench takes things up a few notches when it comes to customization.
With its 11 lock-out angles, you're able to easily and effectively tailor workouts to your individual fitness needs, and challenge yourself in new ways. The patented foot lever adjustment makes switching between angles super simple, and it works from either side of the weight bench. The Super Benches also include a removable seat that fits into one of three height positions, further demonstrating its versatility.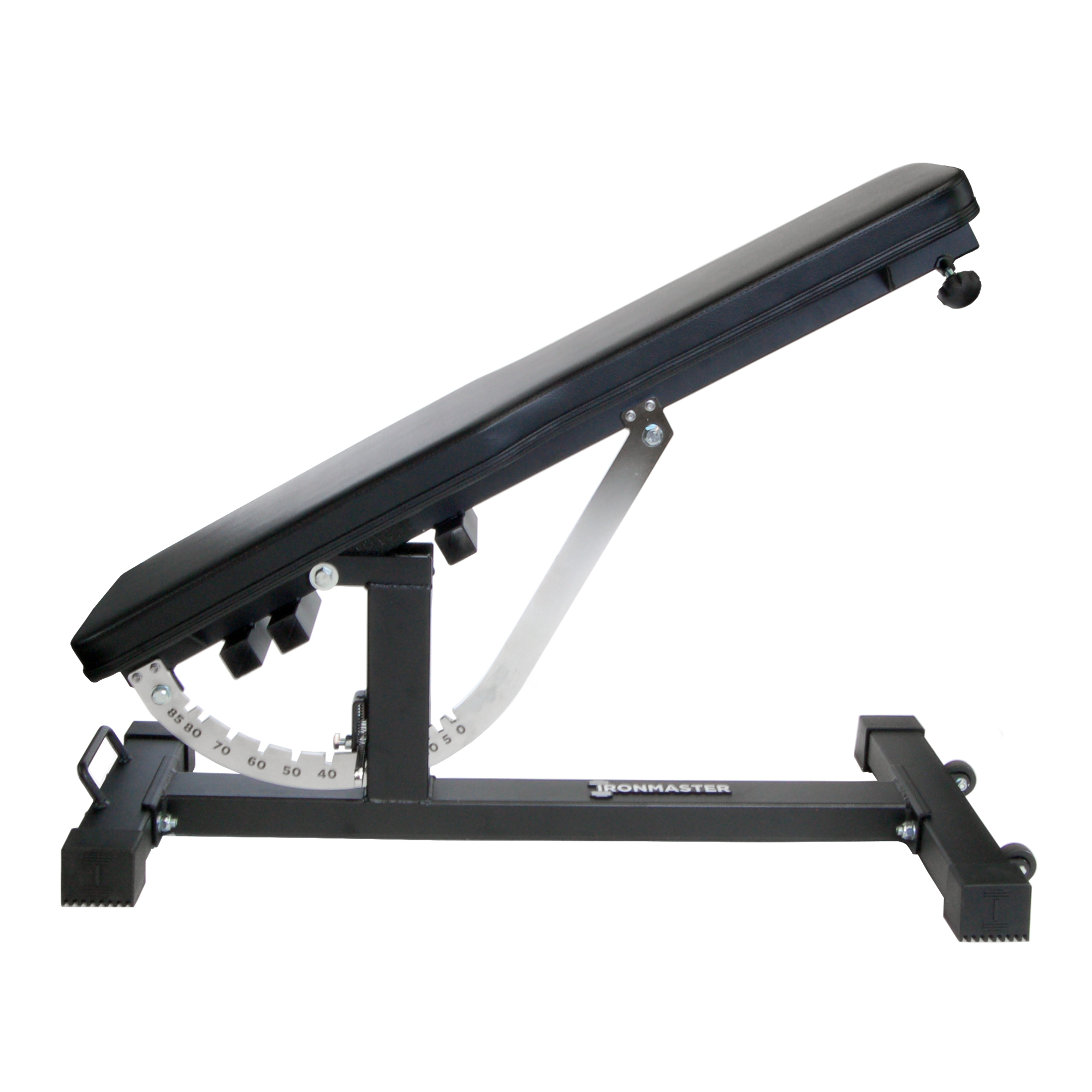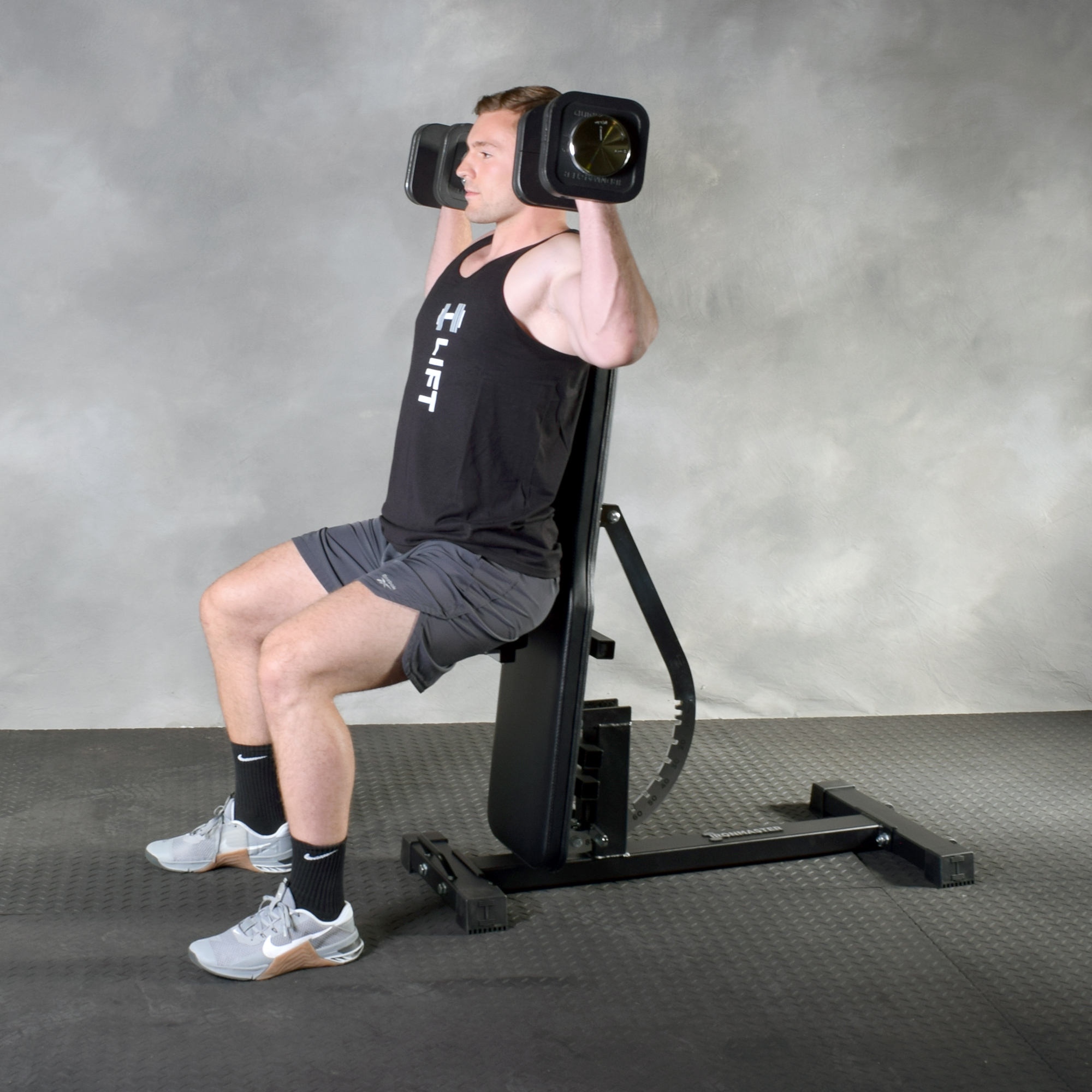 2. It's compatible with a wide range of attachments
If your workouts feel limited and you want to level up with a new dimension to your training, the Ironmaster Super Benches have an impressive list of attachments to vary up your workouts and keep you engaged.
Build your legs with our leg curl and extension accessories, sculpt washboard 6-pack abs with the crunch-sit-up attachment, or build a strong back with our chin-up/pull-up attachment.
We're not done designing attachments just yet (more are on the way!) but here are some of the current accessories that can be paired with the Super Bench. We like to call these the Super Bench System of Attachments:
Ironmaster Super Bench System of Attachments
3. Capable of meeting the demands of light commercial and large garage gyms
Think an individual weight bench can't compete with the best of the best of the best in commercial gyms? Think again! The Ironmaster Super Bench models can hold a whopping 1,000 pounds in the flat position and 600 pounds on an incline.
While it's capable of holding a ton of weight, the Super Bench only weighs 69 pounds! So, unlike other weight benches (which are either too heavy or have a design that makes it impossible), you can actually pick up the Ironmaster Super Bench and move it around. Or, to make things even easier for yourself, take advantage of the Super Bench's wheels and bench handles to get it from place to place.
And if you don't have a ton of space to workout in, that's not an issue at all. The Super Benches are compact and can fit into any spice nicely. When you're done with your workout, just fold it up and store it vertically.
4. The Ironmaster Super Benches are tremendously comfortable
As a gym-goer, you know there aren't too many things more annoying than an uncomfortable weight bench. When it feels like you're lifting on a rock, it can make working out something you dread instead of actually looking forward to like you should.
Have a picture in your head of the most awkward weight bench you've ever used? Now, picture the exact opposite and you have the Ironmaster Super Bench. Made with strictly the best in premium quality materials, the Super Benches provides a comfortable workout environment and helps you stay in the zone during intense training sessions.
The Ironmaster Super Benches include:
A commercial quality pad: The Super Benches features dense commercial grade pads, with the adjustable incline seat constructed of the same blue-chip material.
Sturdy support: You won't feel like you're sinking into the bench. Instead, the thick bench pad provides optimal support when performing heavy lifts.
Vinyl upholstery: For even greater comfort, the bench pad is wrapped in premium vinyl material.
Tapered seat: The seats have a tapered shape to prevent the annoying scraping on the inside of your legs when working out. You can also adjust the seat up or down to your liking so you'll always be in a comfortable position while you're working out.
5. It's super safe too
While the Super Bench models were initially designed as personal weight benches to use at home, their first-class construction and quality design have made them the go-to weight benches of many personal trainers and fitness studio owners.
That's in large part due to the fact every single detail of the Ironmaster Super Bench was constructed with user safety in mind, such as:
Superior lock-out capacity: With the Super Bench's patented angle adjustment ring and foot lever, you won't have to second guess whether or not your desired lock-out angle is secure. It will stay on the angle you've set until you decide to change it.
Super sturdy: No matter if you're looking to go with a flat, decline, upright, or incline angle for some dumbbell bench press, the Ironmaster Super Bench stays firmly in place and you won't experience any rocking back and forth or shaking.
Great support: You can workout with confidence that you won't slip or slide off the Super Bench. The incline seat aligns with the backrest pad, which gives you a solid base to lift from and prevents you from accidentally sliding off.
Build the Ultimate Home Gym With the Ironmaster Super Bench or Super Bench PRO V2
Your dream home gym is waiting. Make it a reality today by starting with the foundation and purchasing the Ironmaster Super Bench.
The Ironmaster Super Benches have many key features that set them apart from the competition:
11 lock-out angles to help you maximize your workouts
Can be paired with a wide range of Ironmaster attachments and accessories to create workouts you'll never get bored of
Capable of meeting the demands of light commercial and large garage gyms but is compact enough to fit in a variety of spaces
Super comfortable and super safe to use so you can workout with confidence
Once you've purchased the Ironmaster bench and maybe a few other Ironmaster accessories or attachments, now it's time to get to work. Don't know where to start?
If you're new to working out, be sure to check out this post on beginner mistakes to avoid in the gym and this one on hypertrophy training basics.
Consider yourself a seasoned weightlifting pro and looking to take things up a notch with your training? Here are some posts you might enjoy:
UPDATE: July 12th, 2023
The Super Bench PRO V2 has been awarded the 2023 Best Versatile Weight Bench by a long-time, trusted, third-party reviewer King of the Gym.
Read their detailed review here.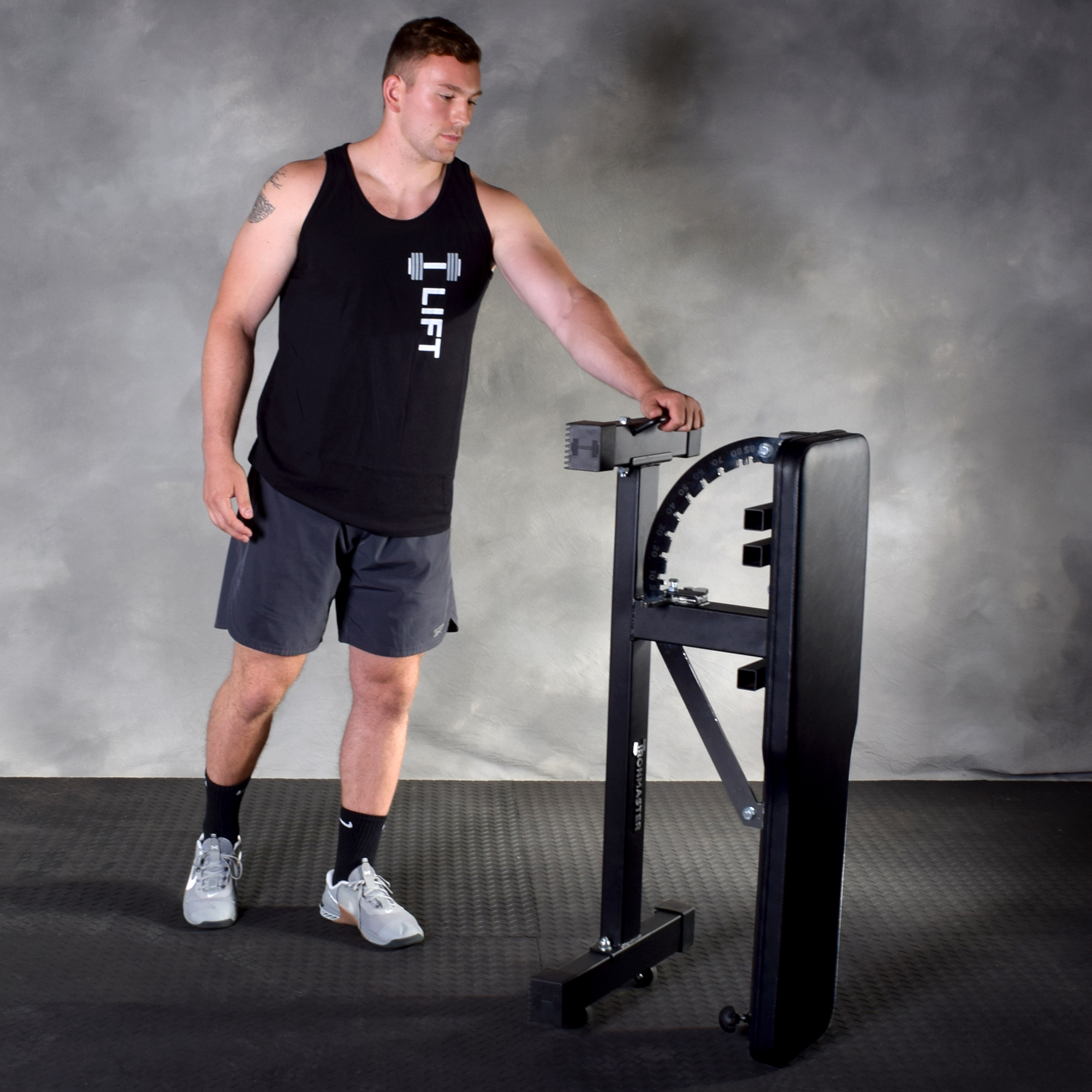 No Comments Yet
Please log in to leave a comment.