Working out in a galaxy far, far away...
We have been contacted by many movie studios over the years about providing equipment that will be used for film productions and maybe even end up on the big screen. Ironmaster has never paid for product placement, but there have been some major Hollywood names reportedly working out with Ironmaster gear on set. To date, it never seemed to end up in a picture, or at least not in the final cut. Well, that has all changed. We are big in the UK and our enterprising Distributor, Ironmaster UK there has recently been working with people involved in movie productions that are filmed in England. During this process, we learned that some time ago, unbeknownst to us, Quick-Lock Dumbbells were purchased to be used in a Star Wars® movie and look where one ended up! Can you spot it?
Above is a screenshot from the Millennium Falcon® tour. Here is a link to that video if you want to check it out for yourself (41 second mark):
This same set can be seen in the Solo® film. It is admittedly a very quick look and nobody is working out in the movie, but we think this is still super cool! We think our dumbbell looks perfectly at home here and with the high quality build and technological style it's no wonder.
This inspired us to search for more images of our dumbbells and look what else we found!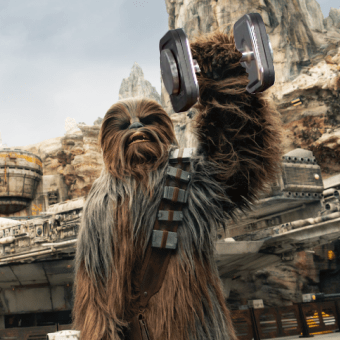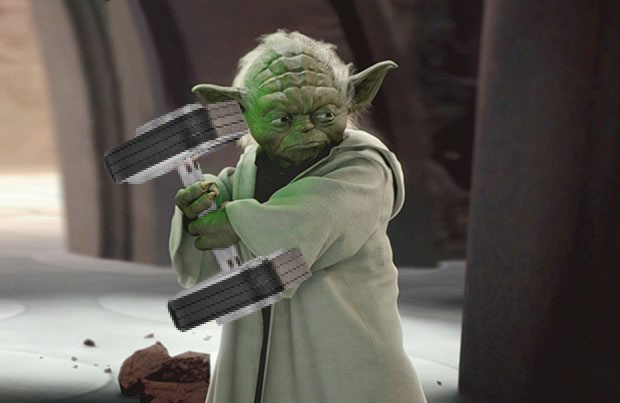 OK, maybe these are not original pics, but seems very plausible.
We hear Ironmaster gear is destined to be used in more films. A large movie stunt team purchased a substantial quantity of Ironmaster equipment for use with actors during the build-up, training and planning stages of a recent blockbuster production.
If you see anything out this galaxy or any other, please be sure to let us know.
Be an Ironmaster!

No Comments Yet
Please log in to leave a comment.